Free to Current Film Society Members, limit two (2) tickets per membership. (Tickets will be available soon)
Doors Open for admissions 30 min. prior to screeningBuy tickets at Film Center or online now
Want to take part in this exclusive event? Become a member (or renew your membership) today! Click here.
On Friday, January 5th at 7:30pm the Martha's Vineyard Film Society will host a members-only screening of the highly-acclaimed film MUDBOUND.  The Film Society is proud to offer a one-night only screening free to Film Society members (limit two tickets per membership).  This film is only available at select theaters around the country.  We thank NETFLIX for its generosity in sharing this film with our members.
If you receive a pricing error when attempting to reserve tickets, you are either attempting to reserve more than 2 tickets on a single membership, or your membership is no longer active. Please email Garri at garri@mvfilmsociety.com with inquiries.
Set in the rural American South during World War II, Dee Rees' Mudbound is an epic story of two families pitted against one another by a ruthless social hierarchy, yet bound together by the shared farmland of the Mississippi Delta. Mudbound follows the McAllan family, newly transplanted from the quiet civility of Memphis and unprepared for the harsh demands of farming. Despite the grandiose dreams of Henry, his wife Laura struggles to keep the faith in her husband's losing venture. Meanwhile, Hap and Florence Jackson – sharecroppers who have worked the land for generations – struggle bravely to build a small dream of their own despite the rigidly enforced social barriers they face. The war upends both families' plans as their returning loved ones, Jamie McAllan and Ronsel Jackson, forge a fast but uneasy friendship that challenges the brutal realities of the Jim Crow South in which they live.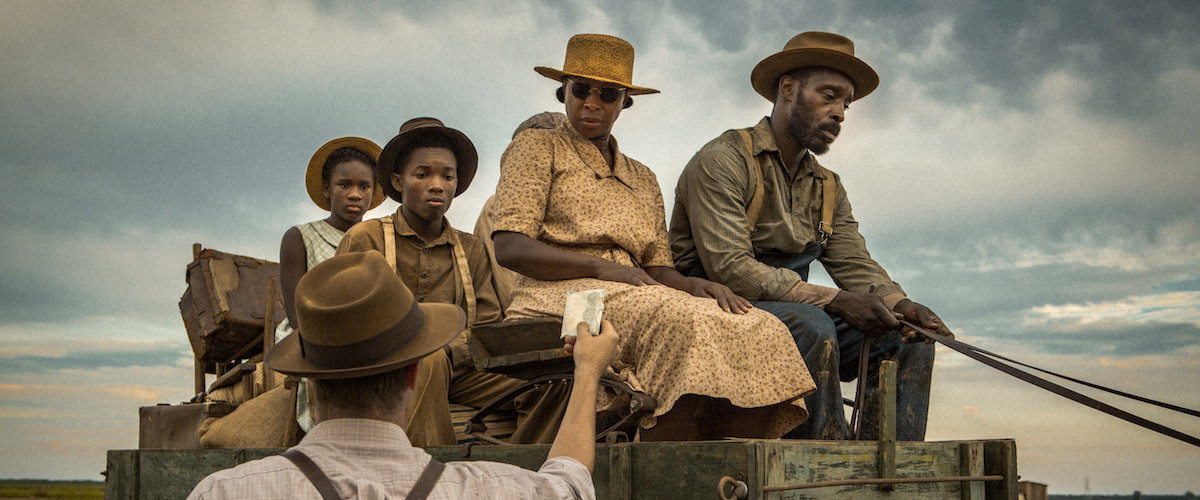 "Dee Rees's film is a work of historical imagination that lands in the present with disquieting, illuminating force".
— A.O. Scott, The NYTimes
"Based on Hillary Jordan's novel, Mudbound — co-adapted on the page by Rees and Virgil Williams — is emotive but unsentimental: Traversing it feels as authentically gunky as the muddy swamps in which it is set."                                                                                                       —Anna Smith, Time Out
"Elevating Netflix's theatrical game, Mudbound is a powerful and absorbing film, one that does a splendid job of preserving its literary voice while painting a densely layered portrait of two families in World War II-era Mississippi."                                                            —Brian Lowry, CNN.com